Archives for October 3, 2017
These offers expired, but for more action, check their Featured Sales…
All four official Olympus kits for their new E-M10 III micro four thirds mirrorless camera are now in-stock at B&H Photo at their normal prices of $650 (body only) or $800 (with 14-42 EZ) in the silver or black color schemes.
On the other hand, if you prefer the previous generation models or their price-ranges, you might as well go manufacturer refurbished at the Olympus USA outlet store where the manufacturer refurbished E-M10 II body goes for $300, or with the 14-42mm EZ for $430. These come with a 90-day warranty from Olympus USA.
A new promotion is now running for the Sony a9 full frame mirrorless cameras! For the same price of $4500, you can get the Sony HVL-F60M Wireless Flash for FREE. This is a $550 flash, that's a freebie that's worth 12% the price of the camera. But that's not all. Some retailers are adding freebies of their own in addition to the free Sony flash:
At B&H Photo you also get a free SanDisk 64GB Extreme PRO UHS-II SDXC Memory Card.
At Adorama you also get a 32GB Sandisk Extreme PRO SDHC card, Lowepro 140 camera bag, Corel software, 3Pod table-top tripod, memory card wallet, Flashpoint remote, and the obligatory cleaning kit.
The official Dell Home Outlet store has a new round of promotions running until 10/9/17 at 11:59pm ET. You can see all the offers at the aforelinked page, here's some of them:
+ 15% off Dell XPS 13 laptops with coupon code: 300XPSL
+ 15% off Dell XPS desktops coupon code: 400XPSD
+ 12% off Dell XPS 15 laptops with coupon code: XPS15956012
+ 13% off Dell Outlet refurbished monitors with coupon code: monitor13
+ 15% off Dell Outlet Inspiron gaming laptops with coupon code: Ingamingl15
+ 10% off Dell Outlet Alienware desktops with coupon code: 2Alienwd10
+ all these work on the Dell Home Outlet store
These coupons can only be used on the Dell Home Outlet store, not other Dell websites/stores.
Adorama's physical store and warehouses will be closing for the Sukkoth Holiday. If you need an order shipped before the h9liday closure, make sure you place your orders before Wednesday 12:30pm ET at the Adorama website. Orders placed after the cut-off point will begin shipping on Monday 10/16/17. You can still submit orders in the meantime, but they won't ship until they re-open.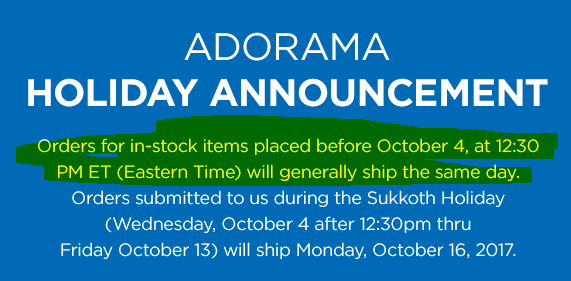 The new condition Panasonic GH5 body only continues steady for $2000 at authorized Panasonic USA dealers [towards the middle of the Stock Status Tracker], but the prices of the imported grey-market models are now showing more signs of discounting!
Among the latest eBay Deals, ebay seller "6ave" (99%, New Jersey) is offering new condition imported grey-market Panasonic GH5 body only kits for $1550 with free shipping with a 1-year seller warranty (not Panasonic USA warranty). Limit three per customer.
This is the lowest price I recall seeing. The previous low price I saw was in the $1600s.
Yesterday's theme was $10 shipped Camera Bags [page down over there to see them all]. Today's theme is triple figure camera bags!
We start with the Tenba Cooper 15 Bag for a DSLR, 3-4 lenses (depending on size and such) and accessories on sale for $200 with free shipping by Adorama directly or if you have Amazon gift cards to spend, by Adorama thru Amazon.
Next up is the Think Tank Retrospective 30 Large Shoulder Bag in the Leather/Sandstone color scheme on sale for $155 with free shipping at Adorama directly and B&H Photo and by various thru Amazon.
Already available for the price of a very nicely accessorized 4-door sedan ($33k) is the 100 megapixel 53.4 x 40.0mm CMOS Hasselblad H6D-100c Medium Format DSLR Camera, but if you want your other medium format bodies to have access to 100 megapixel photo-shooting, Hasselblad has announced today the H6D-100c Digital Back. No pre-orders yet, check with your favorite medium format retailers for more.
This lightning deal expired…