The DiscountMags Memorial Weekend Sale is a pretty good one. You pick five magazines from a choice of many and pay $20 total for a 1-year subscription to those five magazines. It comes out to $4 per magazine per year. Because it is a bundle, the duration of the subscription covers all five magazines (choices of 1-year or 2-year or 3-year for all chosen magazines in a bundle). You can adjust per magazine whether it is a renewal or a brand new subscription.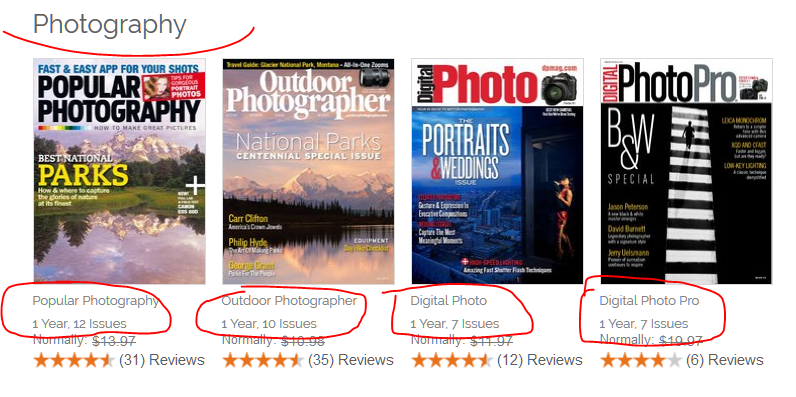 These are printed magazines delivered to USA mailing address. No auto-renewal. They renew only if you manually renew them. Of photography interest, the above four magazines are available (Pop, Outdoor, and both Digital Photos). There is also a variety of "six degrees of separation" of photography magazines, sports, fashion, technology, outdoors, etc.
Because it's a 3-day weekend, this weekend offer ends Monday 5/30/16 night instead of Sunday night.