This is a very YMMV promotion. I saw this banner for a Sony co-promotion with the Amazon Prime store credit card when surfing around Amazon, and when I clicked on it, I was apparently not eligible for the promotion because when I clicked on the banner I saw the standard Amazon Prime store card application page. I don't have a Prime store credit card, so I don't know if you see something else if you have that card. YMMV.

There is no magical link to this, just pay attention to the Amazon horizontal banners in the main column of the page. Since the page won't show me any details, I don't know how it works, so a double YMMV.
Here's a bird's eye view of where to look for it on the Amazon product pages: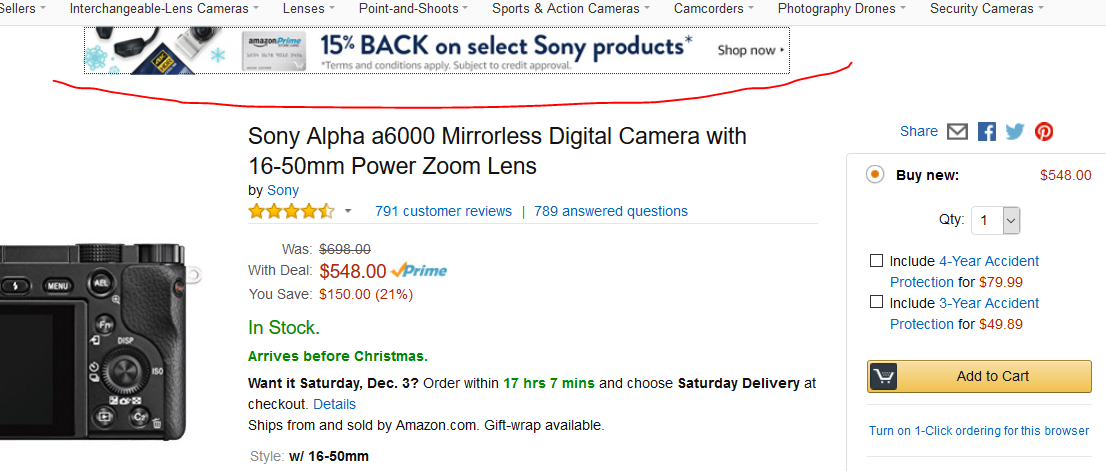 PS: the Amazon (Prime) Store Card is a store credit card, not to be confused with the Amazon Chase VISA credit card by Chase. You can only use the Amazon Store credit card at Amazon. It becomes a Prime Store Credit card if you are a Prime member and as a Prime benefit, you get 5% back on purchases made with it as a Prime member.