If you are a T-Mobile customer, you are automatically eligible to get some "freebies" every Tuesday as part of their "T-Mobile Tuesdays" magenta overload program.
For Tuesday October 3 in 2017, one of the freebies are ten 4×6 inch photo prints at CVS. The offer is only good for store pickup, you have to be physically near a CVS stores, or have the orders print near someone else you know that can pick them up.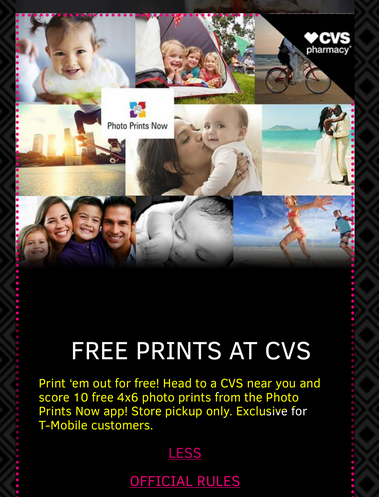 The offers are typically per line, not per account, so if you have more than one T-Mobile line on your account, you may be able to get multiple freebies. I think this is the first time they offer CVS photo print freebies, so I don't think it is known how the mechanics of the offer work.