Another option in the E-system a6XXX-series, the Sony a6300 with 16-50 and 55-210 kit is currently on sale for $1196 with free expedited shipping at B&H Photo and by Beach upon Amazon (Prime shipping speed but ships directly from Beach Camera). To detect this benefit, you have to be logged as a Prime member, and pay attention to the highlighted areas of the screenshot below: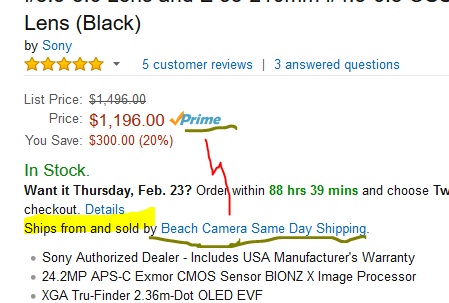 Note also that the a6500 two-lens kit with the same lenses will be discounted to $1700 on Sunday. The usual price trade-offs of latest versus not-latest model.
The Sony 55-210mm lens goes for $350 on its own but it is combined-purchase discounted when it is bundled with camera kits or bundles.