According to the latest On-AIR Schedule at CreativeLIVE, starting at 12pm eastern on Saturday, they will have a FREE to Watch re-airing of the Ben Willmore class Adobe Lightroom CC Photo Editing: The Complete Guide. The class will be free to watch during this promotional re-airing. If you like it well enough to want to watch it later again and again, you can purchase it for $149 during this promotional window.
But that's not all. You can also download for FREE the first lesson. Click on the "Class Materials" sub-tab and then page further down and down until you get to the "Video Downloads" section. You will find the first lesson (56 minutes long) available for download as an SD (95MB) or HD video (354MB).
If you are not familiar with their website, here's a screenshot: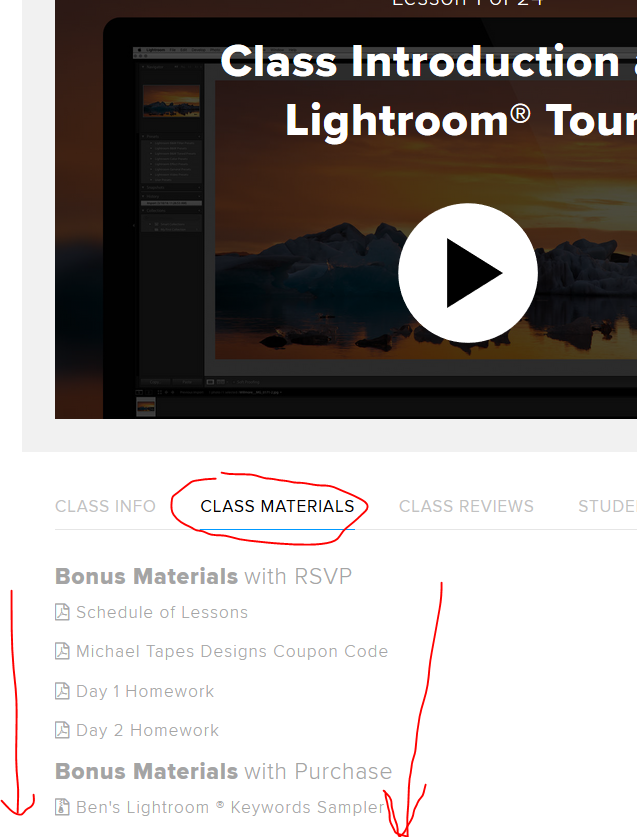 But if you are not interested in Lightroom, fear not! Continuing today is a FREE to watch repeat of the Photo Week 2017 which has two parallel channels of online classes. These repeat throughout the night. This will continue until November 6 (Monday).