Beware of a new trending scam at Amazon, on listings of new and/or highly desirable products, scam artists are listing the product as 3rd-party sellers with significantly lower prices, and asking people to contact them before buying from Amazon. This violates various Amazon marketplace rules, and it's also a scam, because no one would sell a $2000 camera for $500 unless it's a scam or fake or stolen or who knows what else.
Here's an example from the Olympus E-M1 II listing. The sad thing is that if they keep on doing it, it may suggest that a small percentage of people who see these are actually gullible enough to bite, so, just like spam, it becomes a numbers game, the more listings they create, the more people will bite.
Here's an "annotated" screenshot of a listing like that: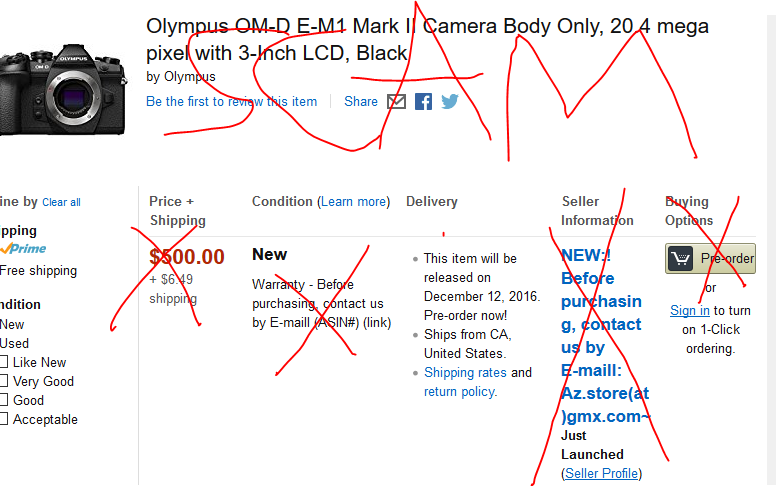 Amazon is removing them but more and more keep on cropping us, which may suggest they haven't found a way yet to block them at the root of the problem. It is easy to sell items as a 3rd-party seller, and there are infinite email accounts available. The pros and cons of an open marketplace.