If you were tempted by the Fuji X-T1 Graphite but couldn't justify the $200 more than the standard body only, this new promotion running right now that gets you a free Fuji 35mm f2 WR lens with purchase of select X-T1 kits may do the trick or help convince the Spouse C.F.O. With this promotion, $1000 gets you the new condition Fuji X-T1 Graphite body only along with the Fuji 35mm f2 R WR lens.
As of the time of writing, this combination is in-stock and ready to ship with FREE Overnight shipping at Adorama along with $40 in promotional rewards (to be spent in the future at Adorama). The free Overnight shipping promotion is shown on the product page as follows: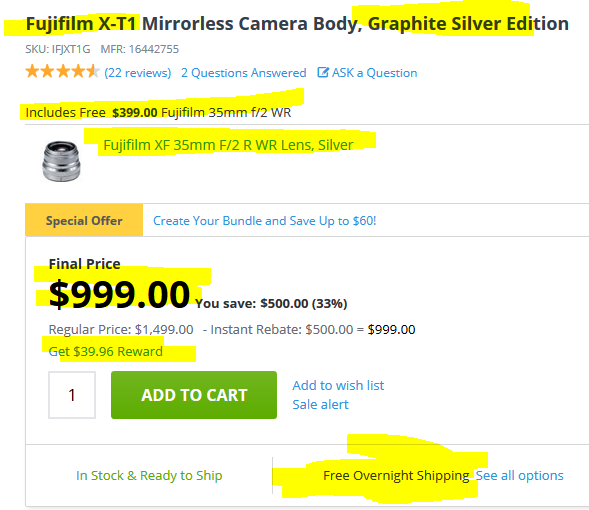 The same price and promotional rewards are available at B&H Photo with free standard shipping.
On the other hand, the shipping estimate is "ships in 1-2 months" at Amazon by Amazon itself