If you like to check out photography, camera or any other e-books in the full before buying, there is a welcome new experimental feature at Amazon, 7-day free full e-book trials. This is not the old "receive a sample". You get the whole e-book for seven days to read. I don't know what the scale of this experiment is, I just discovered this on the individual product page for the "How to Diagnose and Fix Everything Electronic" e-book.
PS: this post serves as an alert until I finish writing a more reference-y post and move that to the main blog…
If an e-book is eligible for this promotion, it will have this option mentioned on the top right side of its product page.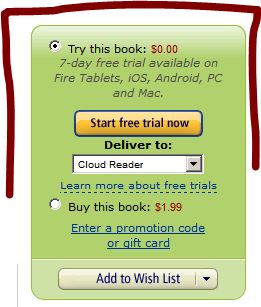 I was able to pick that e-book and send it the Kindle app on an Android tablet and go through it. This is indeed a nice feature. You no longer have to gamble on a technical e-book based on a limited sample and reviews, you can actually use it to make sure it is a good fit for what you need!
Amazon already has the borrowing and lending technology in place, they already have four different borrowing/lending features: Kindle Unlimited, Textbook rentals, Library borrowing with Overdrive, and Kindle Prime Borrowing Library.
Over 8000 e-books participating
As of the time of writing, there are over 8,000 e-books participating in this 7-Day Free Trial.
Here are some searches to help you find some of the eligible camera and photography e-books: