If you are a fan of the AmazonBasics brand and need 3rd-party Canon LP-E8 batteries, Amazon is offering their AmazonBasics Li-Ion Battery for Canon Cameras (LP-E8) for $14. Limit up to five units per customer. Free shipping for Prime members or with a $25+ order (eg two of these).
Per the gallery picture [screenshot below] the cell is made in Japan, and "further processed" (whatever that means) in China: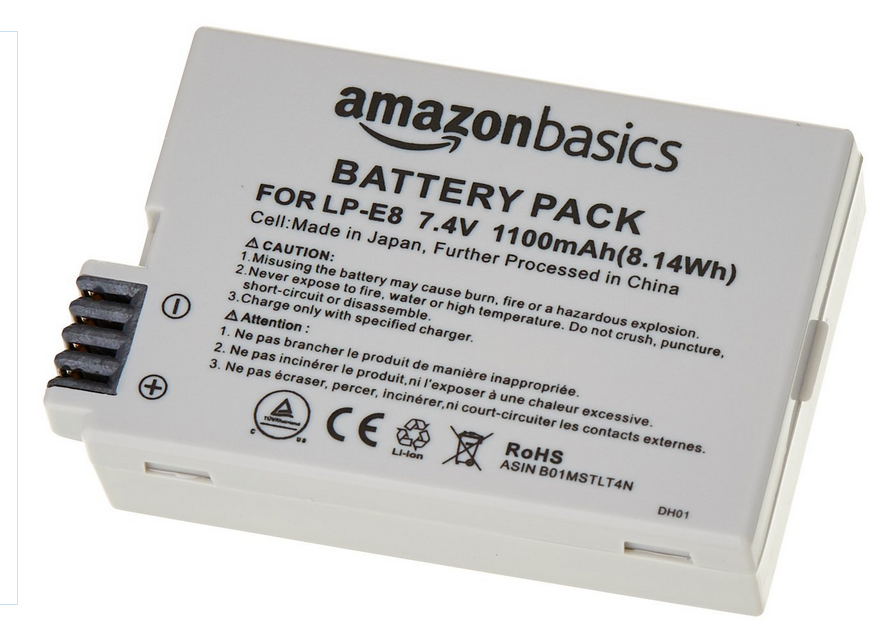 There is only one customer review so far, posted last week.
For more options, check our previous AmazonBasics round-up including the $23 Flash, along with a Backpack for 17″ laptops for $30 that is not in the round-up.