Pancakes are being served at Cafe Pentaxian! Pentax has a new K-P bundle, it's the silver K-P body only bundled with the 40mm f2.8 XS pancake lens, together going for the very specific price of $1176.90 with free shipping. This is marked as a "Coming Soon" item at B&H Photo.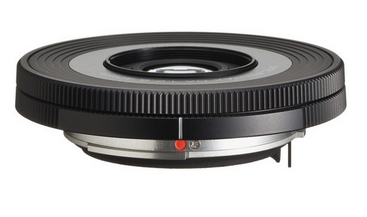 The little pancake lens itself, the Pentax DA 40mm f/2.8 XS is a special order with a 7-14 business days estimate for $227 with 4% promotional rewards.
If you don't want to buy them together as a kit, the silver K-P body only goes for $949 on its own.