BuyDig has created their own Nikon D750 body only bundle. The D750 body only kit is new condition with USA warranty. The bundle includes the factory refurbished Nikon 50mm f1.8G lens (with 90 day Nikon warranty), the Adobe Lightroom 5 software (PC or Mac), and 64GB generic SD card, for $2300 with free shipping. This offer ends 4/6/15 or earlier if sold out.
If you are not familiar with the BuyDig, this may be hard to spot, so here is an annotated screenshot of what to look for: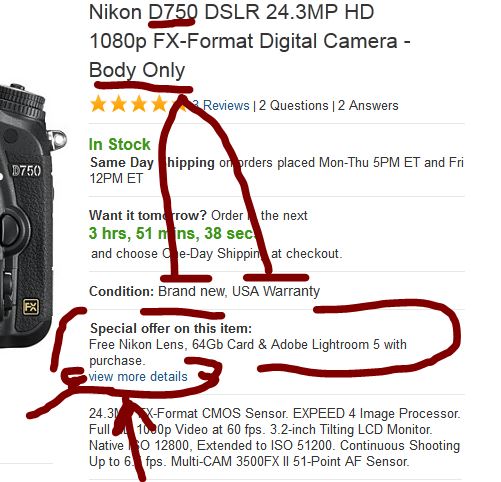 Click the "view more details" link over there, or locate the "Rebates" tab in the gray bar below. Note that this is not a rebate offer, the free items will be included automatically by BuyDig, they are under the "Promotions & Special Offers" section under Rebates. That area has live links to each of the included freebies so you can examine them more closely.