If you are chasing the Panasonic GH5 body only, it is currently in-stock and ready to ship for $2000 (actual price is $1998 but I'm rounding things for simplicity) at Amazon by Amazon itself. The page says it may take 1-2 extra days to ship.
If you are a Prime member and pay with either the Amazon Chase VISA card or the Prime Store credit card, you earn 5% back as a statement credit, which in this case is a cool $100 🙂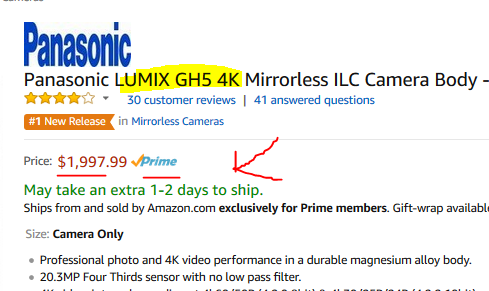 I will do a full update of the Stock Status Tracker at some point on Sunday, on a time permitting basis, but you can use it to do a quick DIY check at any time.