Also having a 20% off sale is the Amazon.com (aka Amazon USA) Warehouse Deals. Over 10,000 options are available so if you don't feel like going through them one by one, use the left-hand side to filter them by the 26 available categories or use the search box at the top of the page.
NOTE: this discount happens automatically in the shopping cart on eligible items. There's no coupon code to enter…
Most of the camera-related items are under Electronics which can drill further down and find the Camera & Photo category which, as of the time of writing, has 351 options…
Note that although most of the items sold at AWD (Amazon Warehouse Deals) are used, on occasion they offer new condition products as well. For example the current headliner at AWD is this new condition 48-pack of single-use AA alkaline batteries. It goes for $13~ minus 20% off, making it $10~.
Any item eligible for this must be sold by Amazon Warehouse Deals itself, not the 3rd-party sellers offering things there. You can easily recognize it by taking a half-deep breath and looking for this tiny little "20% off" thing on the used listings: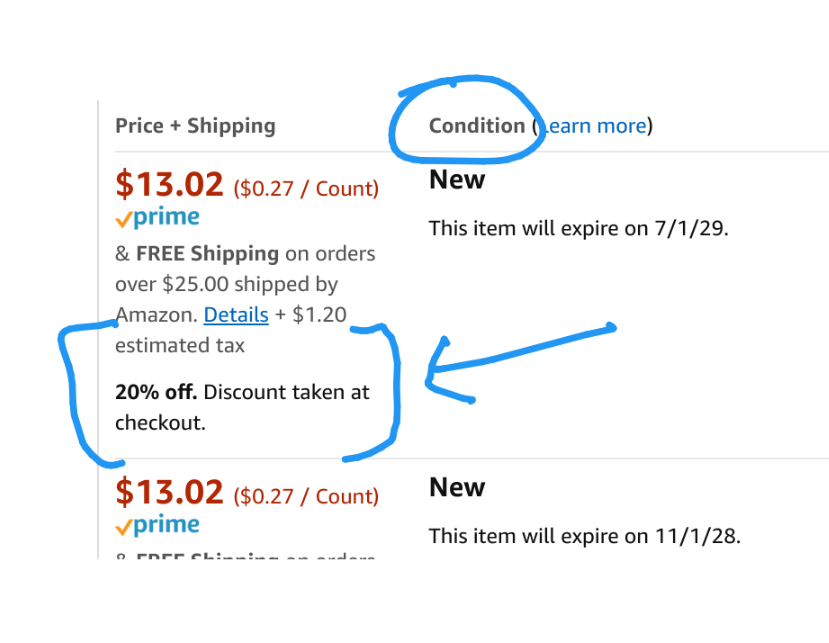 Happy AWD deal fishing 🙂