And now now the second Profoto promotion, Adorama is offering the Profoto B1 500 Air TTL Battery-Powered 2-Light Location Kit for $3898 with free shipping AND a FREE Air TTL Remote (from a choice of five options) AND 10% Adorama promotional rewards, which in this case are a nice sum, $400~ to spend in your future purchases at Adorama! Offer ends by 8/5/17.
This kit includes:
2x B1 500 AirTTL Battery Powered Flash
Battery Charger
Car Charger
Backpack
FREE Air TTL remote (you must manually select the option ~ see below)
You also receive a FREE Profoto Air Remote. You have a choice from five options! If you are not familiar with how this works, it's simple. First locate this section on the Adorama product page: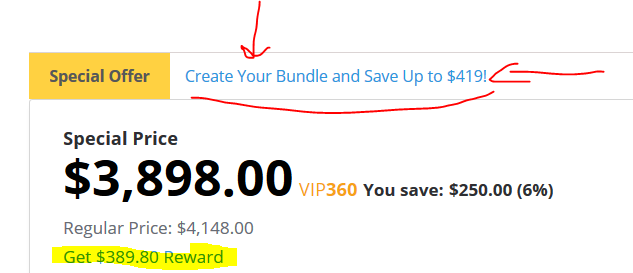 Then click on the blue link. It will expand giving you five options, four for specific camera systems or a Remote Transceiver. Press "Add to Cart" on your preference: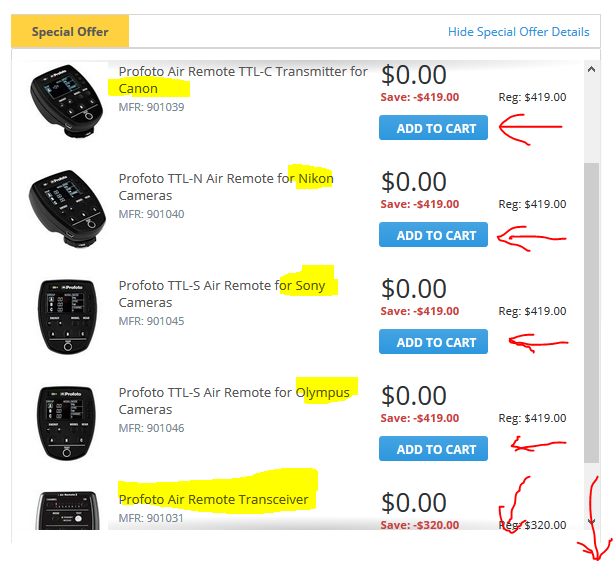 Then press the green "Add Bundle to Cart" button and proceed to checkout. You will notice a "Bundle Savings" discount of $419, which covers the price of the free Air Remote.