Not by design, but we seem to have a bit of printer and paper theme today. Which brings us to the official Canon USA store having a crazy "Buy 1 Get 4 Free" (yes, buy ONE get FOUR free) sale on select photo papers. To locate the eligible items traverse their selection of Photo Papers. The ones that are eligible for this promotion mention the offer in the search results (annotated screenshot crop example right below):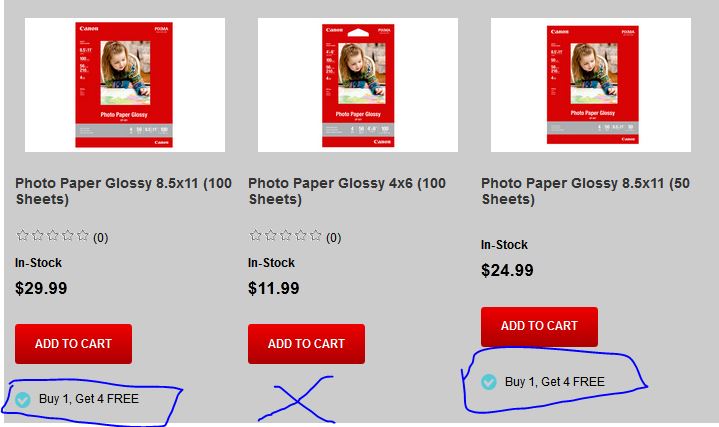 There's no coupon, no effort. You simply add ONE to your shopping cart. Then when you visit the shopping cart, you magically find an additional four of them added there for free. Annotated screenshot crop example right below: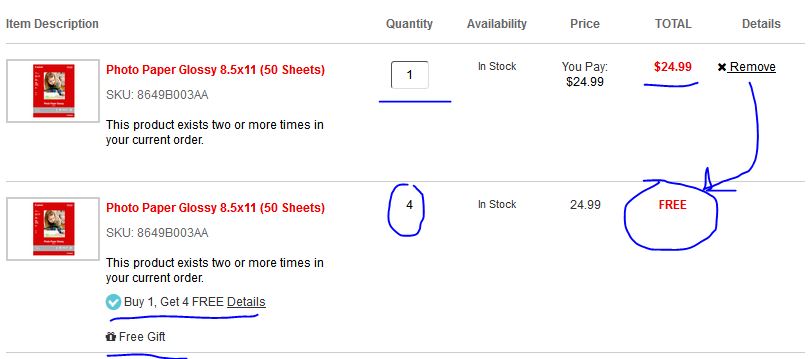 If you increase the quantity in the shopping cart from 1 to 2, the free items magically increase from 4 to 8! If you increase it to 3, they jump to 12, and so forth.
Also, if your order total is $60 or more, the shopping cart automatically activates and adds this offer: "Receive 5 FREE Packs of Photo Paper Plus Glossy II 4×6 (100 Sheets) when you spend $60 or more on Ink and Combo/Value Packs". CRAZY! This is stackable with the previous offers. Here is another screenshot crop with an order total of $60+: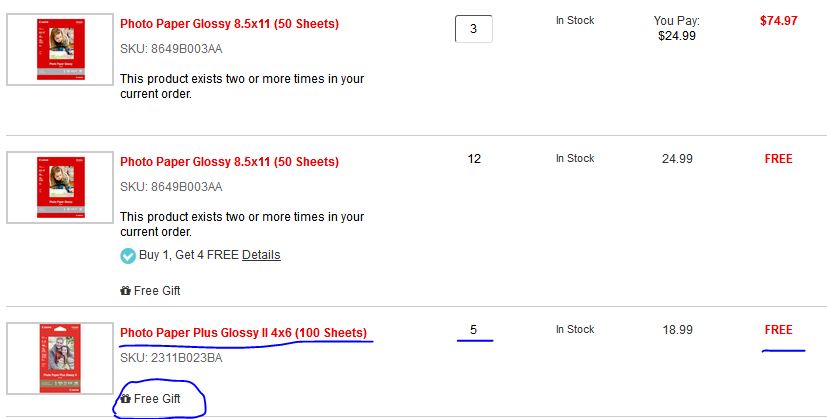 The above freebie appears automatically. You don't have to do anything.
Offer ends August 31 2015 at 11:59 pm ET. USA addresses only. Resellers not eligible. Etc, etc, etc.